Canadian Electrical Code (CE Code)
First published in 1927, the CE Code is a critical component of Canada's electrical safety system – a system that works to keep installers, consumers, and their families safe from harm. Updated every three years to reflect the latest advances in technology and other major developments, this original, authentic Canadian-based standard aims to help maintain and enhance safety amidst these changes.
Entertainment Grounding Document (PDF)
Television, Film, Live Performance and Event Electrical Guidelines (PDF)
Protection of Cables From Traffic In The Entertainment Industry (PDF)
Entertainment Generator Safety Training (Link to Whites.com)
Canadian Electrical Recognized Approval Marks
How To Spot Counterfeit Electrical Products
Nunavut Electrical Safety
Electrical Safety provides information regarding plan reviews, permits, inspections, and registration for Electrical services in Nunavut.
Note: The Electrical Act is in the process of being repealed and replaced by the Technical Standards & Safety Act. This section provides information regarding permits for and inspections of all electrical installations and the registration of skilled electrical workers in the territory of Nunavut. All installations must follow the rules and standards of the Canadian Electrical Code and the Nunavut Electrical Protection Act.
Ontario Electrical Safety
         Every year, people in Ontario attend public events like festivals and fairs. ESA works with midway operators to avoid electrical safety hazards that might spoil the fun at these events. The ESA works with operators and communities so inspections take place before opening day to avoid disruption and delay. 
Planning An Event? Know The Requirements.
Midway operators and organizers must have rides and equipment inspected at every event. You must be sure they meet the safety standards defined in the Ontario Electrical Safety Code (OESC). 
Electrical notifications are not optional. Every fair or festival must be inspected to be sure it complies with the Ontario Electrical Safety Code.
Only certified products are allowed. All rides and equipment must bear the mark of a recognized certification or approval agency. 
Notification Number. Make sure you have the notification number associated with the electrical permit. This is your record that an ESA inspection has been scheduled to ensure your event meets provincial safety requirements. Any electrical defects must be corrected and reviewed by ESA.
The Ontario Electrical Safety Code also has rules that govern electrical product safety. Rule 2-022 deals with preventing the sale or use of un-approved electrical equipment in Ontario. Rule 2-024 deals with approval requirements for electrical products in Ontario.
Click Here For Electrical Certification Marks
Electrical safety at Special Events present a heightened electrical safety risk to the public.
Here's why:
There are many more members of the public than usual at these well-attended events.
Repeated set-up and tear-down means more wear and tear on equipment.
Just-in-time set-up and tear-down can lead to errors in how equipment is installed.
To find out more about electrical safety at Special Events and Carnivals, please contact the Electrical Safety Authority.
www.esasafe.com
1-877-372-7233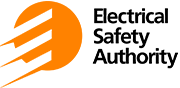 British Columbia Electrical Safety
The Safety Standards Act applies to everyone who installs, alters, maintains or operates electrical equipment. All licensed contractors are required to keep up to date with changes in the Act and Regulations.
Alberta Electrical Safety
The electrical code discipline is responsible for establishing and interpreting the electrical codes, standards and regulations related to installation and product safety under the Safety Codes Act. We work with the Safety Codes Council to develop and provide relevant information to the electrical industry.
Electrical Safety Brochure Download
Saskatchewan Electrical Safety Section
SaskPower Website
Nova Scotia Electrical Safety
Phone: 902-563-2485
Chief Electrical Inspector: Ray Grant
E-mail: Ray.Grant@novascotia.ca
Manitoba Electrical Safety
Inspection and Technical Services' expertise in welding and electrical construction makes us the natural choice to oversee the material integrity and safe operation of carnival and amusement rides in the province.
Office of the Fire Commissioner
945-3373 to book an inspection appointment or email firecomm@gov.mb.ca