Our Association will hold the following types of meetings:
Annual Membership Meeting – takes place virtually once a year for all members. Every member will be given 30 days notice prior to our Annual Membership Meeting.
The ANNUAL MEMBERSHIP MEETING (AGM) will be on May 17, 2023 via ZOOM. All Members are requested to be present. 
General Meeting – takes place virtually, also known as a board meeting. Most of the regular business of the Association is conducted at a regular board meeting. The business that is conducted at a board meeting is limited to noticed items only; no other business may be transacted. General Meetings will be no more than twice a month in the Off season and once a month in the On season. (Off Season – October to April, On Season – May to September)
Executive Session – The Association must notify the members in advance of all meetings, and members are welcome – in fact encouraged – to attend and listen. The one exception to that is members can't listen when the Directors and Board goes into Executive Session. The board is required to give two days notice for an executive session if it's not held in conjunction with a board meeting.
Emergency Meeting – An emergency meeting is necessary when circumstances that could not have been reasonably anticipated and which require immediate attention or possible action by the board, and which of necessity make it impracticable to provide notice as required.
*Currently we are holding General Meetings Once a month (Due to Covid, Subject to Change)
Our Next General Meeting is:
GENERAL MEETING #31
Wednesday October 26, 2022 7:30pm (Eastern Time)
Click ZOOM logo to join meeting
Meeting ID: 812 7674 4438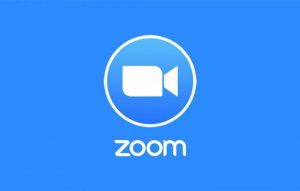 Upcoming Meetings*:
Meeting #30 – November 3, 2021
Meeting #31 – October 26, 2022
*All Times and Dates are subject to change